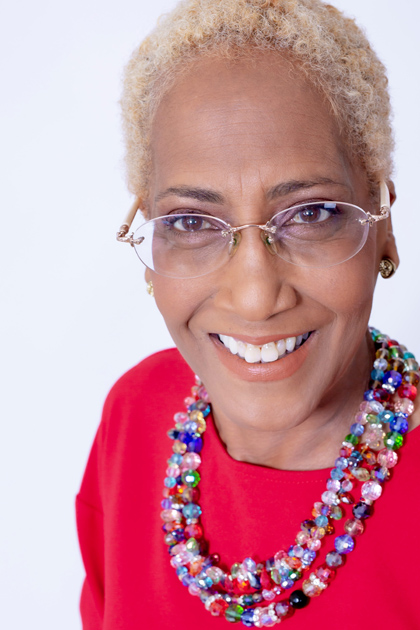 Wisetta Dolsey, who is also fondly referred to as Ms. Manners, is a lifelong resident of  Detroit and a  proud graduate of the Detroit Public School system. After her graduation, Mrs. Dolsey earned a bachelor's degree in Social Science from Mercy College in Detroit, Michigan. Growing up, Mrs. Dolsey's parents, who had immigrated from the south, made sure to instill in her lessons of respect and service to the community. Therefore, in 2012, Mrs. Dolsey attended the American School of Protocol, located in Atlanta Georgia, and earned a certification as an Etiquette Coach. Today she is the founder of Five Star School of Etiquette, with the five points of the star representing what she believes are the basic tenets of etiquette: Respect, consideration, kindness, inclusion and service. She has owned this business since 2014. Mrs. Dolsey also worked as an Emergency Services Manager for the  Capuchin Soup Kitchen, and also a Housing Specialist for Neighborhood Legal Services.
Mrs. Dolsey is a member of The Junior League of Detroit, Toastmasters and The Optimist Club.  She has volunteered with Save Our Youth and the Variety Organization for the past three years now. Aside from her work with these organization, Mrs. Dolsey has also held and hosted workshops for Big Brothers & Big Sisters, Wayne State University, The Mike Ilitch School of Business, Phoenix University of Detroit, and Wayne County Community College-Downriver Campus. She has been the facilitator and presenter for these groups and also The Lions Club, Empress Entertainment, Southfield Chamber of Commerce, and Making It To The Finish Line, since 2014. In her free time, Wisetta Dolsey visits the sick and shut in as part of her church ministry. She loves gardening, reading, studying historical etiquette, serving as a Toastmaster,  and cooking. Most importantly, she is honored to be a wife, mother and grandparent.
We welcome you to view our Available Courses to discover which etiquette class might be the best for you, your family, or your employees. Etiquette is an important tool in the quest for success, and it is attainable at any age through education. By attending one or more of our courses, you'll see positive results in your personal and professional interactions. And please remember that if you don't see a course that fits your needs, we also offer private or customized sessions.
For your free consultation, call us today at 248-238-1993 or email us anytime. We look forward to hearing from you!