Dining Etiquette for the Wedding Party
CELEBRATE YOUR WEDDING WITH POISE, POLISH and EASE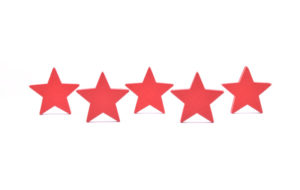 Wisetta Dolsey has the grace, patience and style that helps create a fun and non-judgemental atmosphere that allows everyone  to explore the beauty of dining etiquette with ease.
She offers interactive, individual and small group lessons.
YOUR FIRST IMPRESSION AS NEWLYWEDS MUST BE MEMORABLE
The pre-wedding festivities leading to the wedding day will all culminate with the major event; the reception.  This is the first time the newlyweds are presented as an united front in a social gathering.  They are beginning to establish their brand and optics as a married couple.
Under the spotlight of the reception and in the years to follow the newlyweds should always strive to exhibit pose, polish and comfort in all their social interactions as a couple.
Understanding the importance of dining etiquette allows the couple to focus on the festivities at hand.
REFINING FINE DINING SKILLS:  AMERICAN AND CONTINENTAL STYLES
While enjoying a five course dinner, attendees will learn, how a lady is to be seated; defining your place setting; identifying the five uses of the napkin; proper utensil use; soup savvy; silent service and buffet dining etiquette.  There will also be a section on toasting, cake cutting and how to handle dining mishaps.
WEDDING CORRESPONDENCE
The importance of thank you notes.
GRACIOUS HOSTING AND THE CONSIDERATE GUEST
Extending and accepting invitations.
The hostess gift.
The thank you note.
And much more…
$175 per person per class.  Individual and families are welcome to attend.  Advance reservations required.
[contact-form][contact-field label='Preferred Scheduling Month' type='text'/][contact-field label='IMPORTANT: Food Allergies or Dietary Restrictions' type='text'/][contact-field label='Wedding Date' type='text'/][contact-field label='Name' type='name' required='1'/][contact-field label='Home Phone Number*' type='text'/][contact-field label='Cell Phone Number*' type='text'/][contact-field label='Email' type='email' required='1'/][contact-field label='Comment' type/][/contact-form]